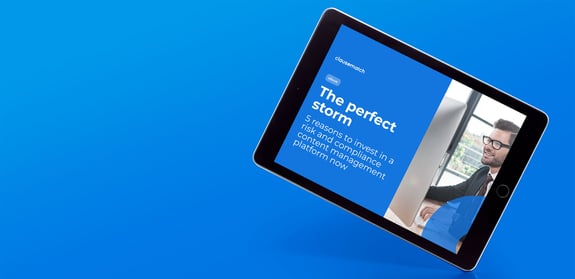 The Perfect
Storm
5 reasons to invest in a risk and compliance content management platform now
2023 is set to be another challenging year for Chief Compliance Officers and Chief Risk Officers, with the ongoing consequences of the war in Europe and an imminent global economic downturn.
Although it might seem counterintuitive, investing in the right technology in times of adversity has the potential to reduce operating costs and, when it comes to risk and compliance management, it can be the difference between incurring financial and reputational damage or protecting the business and its customers against uncertainty.
In this eBook, we will break down 5 reasons why companies should invest in a fit-for-purpose risk and compliance content management platform now.