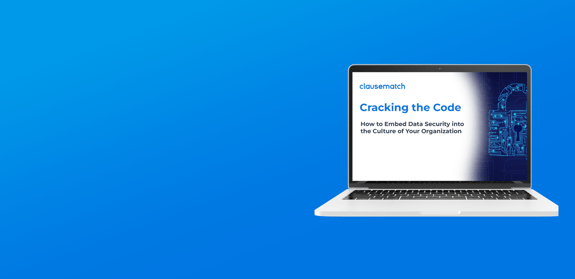 Cracking the Code:
How to Embed Data Security into the
Culture of Your
Organization
Cracking the Code: How to Embed Data Security into the Culture of Your Organization
Did you know that by 2024, 75% of the world's population will have their data covered by some privacy regulation? (Gartner). From protecting data and preventing breaches to monitoring how employees use personal devices for work-related purposes, there is a lot to unpack around this dynamic topic.
As a result, it is important for organizations to ensure they are properly handling sensitive data while adhering to new data protection regulations. But how to keep up to date with the most recent developments and make sure the appropriate actions are taken?
Watch our webcast to learn how to crack the code and ensure your organization is following the relevant data protection best practices.
Learning objectives:
Understand the current global data protection landscape and identify the consequences of violations

Learn how to embed data security into the culture of your business to reduce risk

Best practices in policy and procedure management for data protection

Identify the risks and benefits of leveraging AI-powered RegTech tools

How to apply regulatory technology to accelerate innovation and ensure compliance within your organization
Speakers:
[Moderator] Carol Lemos, Marketing Director, Clausematch

Mark Reed, Chief Technology Officer, Clausematch

Robert Baugh, CEO, Keepabl

Christina Tueje, GDPR Consultant, GRC Information Management Ltd.

Robin Caller, CEO, Leadscale